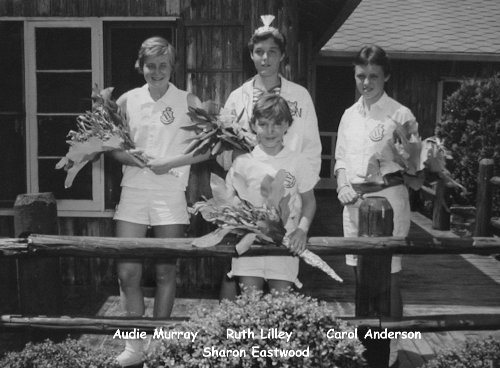 Carlisle Honor Campers, 1959
-----------------------------------------------
Ruth Lilley sent a few 1964 pictures:
<![if !vml]>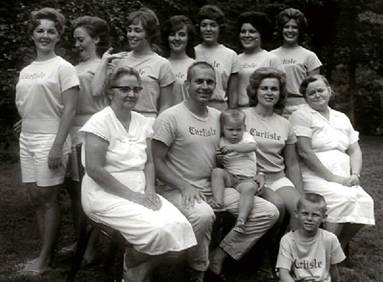 <![endif]>
Robert Maxwell, director, and family, with the 1964 Carlisle staff.
Jim Romine writes: The 1964 Carlisle staff photos show Bob Maxwell and the staff. Sitting beside him in all of those shots is his wife Amanda, and their two boys, Bobby (the older one) and Carl. Bob Maxwell is my second cousin.
<![if !vml]>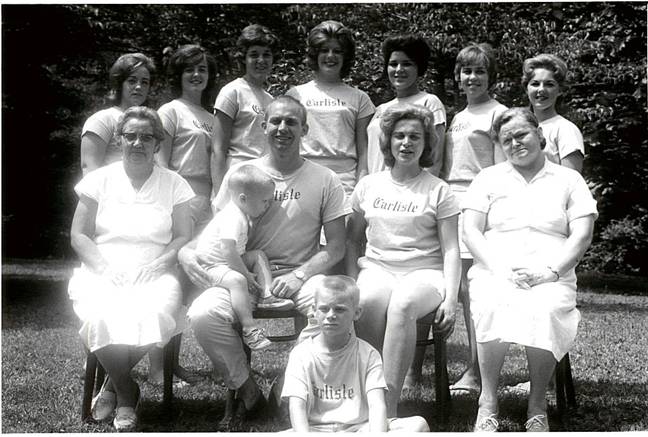 <![endif]>
Another pose…Carlisle 1964
<![if !vml]>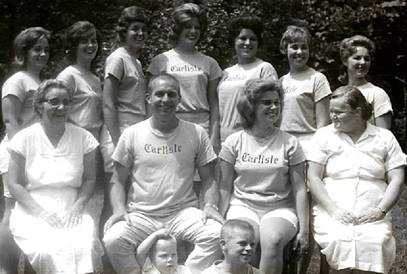 <![endif]>
And yet another…
<![if !vml]>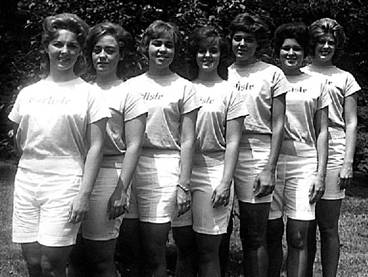 <![endif]>
The staff: Ellen Pritchard, Mary Tierney, Ann TenEyck, ----, Ruth Lilley, Carole McVicker, ----
<![if !vml]>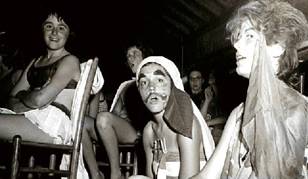 <![endif]>
Carole Warner (right) and friends, Carlisle 1964
<![if !vml]>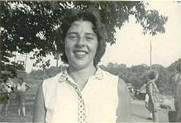 <![endif]>
Jane Chatfield – undated picture