Carlisle - Sarah's Page -- Scroll down!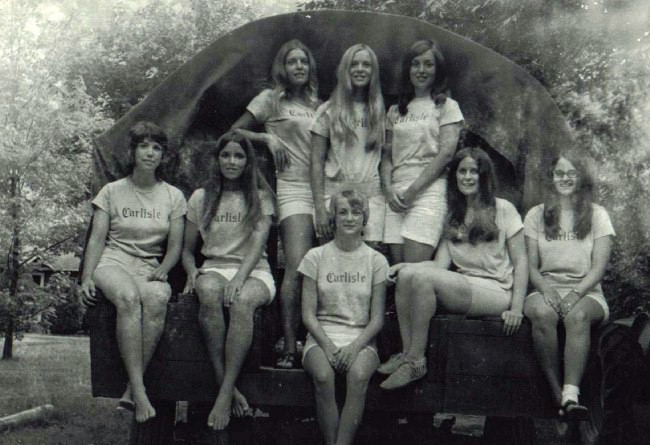 The Carlisle Staff, 1971 -- picture from Sarah
Standing, left to right: Marilyn Murphy [counselor], Betty McGinnis [swimming], Debby Yelton [counselor] Seated: Monna Ashley [horseback], Nancy Nygren [archery], Sandy Wheeler [riflery], Kris (Sales) Dunlap [AsstDir], Sarah (Summers) Trabucco-Higgs [craft]
Photo was titled "Mark and Sarah" ... hmmm ...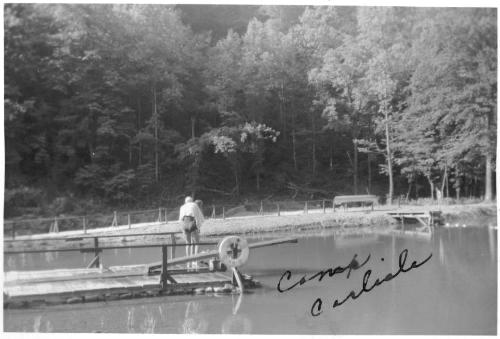 How about this old photo of the lake and the diving board? When I was a camper at Carlisle there was no pool. I believe I was a CIT when the pool was constructed. Actually this photo was made when my sister, Nancy Bright, nee Nancy Summers, was a camper at Carlisle probably in the mid 50's. The diving board had been moved to the Panther Hollow side of the lake by the time I came to Carlisle in 1963. The names of the campers in the photo are unknown.