Camp Carlisle unearthed!
Former camper Kristiin Glancy took it upon herself to unearth and clean up the campsites on
Blue Creek for the big 25th reunion in 2007. Many of these pictures are also featured on Randy Rice's
Carbide Camps site, (with captions!) but preserving history in two places was never a bad idea...

There's not a lot left at the Carlisle site; campers are left with the shape of the land and the creek, and only a few scattered artifacts
of the camp itself. One or two pictures here may also be of the pool which was located closer to Camelot,
but which was shared by both camps after swimming in the Creek was given up.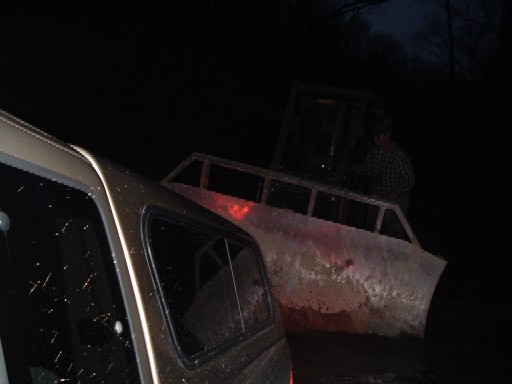 From Kristiin in March, 2008: Yes, I got stuck in the creek AGAIN! This time I had
a bulldozer to push me out! yea, a bulldozer! they
are logging at Camelot and the ground is a mess! It
should be done when we get there (I hope) but the
campfire is safe! They are testing for natural gas
out there too.
Click on a picture for slideshow buttons and enlargements
For more, see Reunion 2007 files - Click here!
1/30/2008 13:23