Cliffside 1952 - from John Goetz IV
Now here's a real team effort!
John Goetz IV came to the 2006 reunion and brought these pictures,
which were scanned by Randy Rice at Bear's Den and handed over to Bob Lilley,
who then posted them, with more than one thought about just how many years have passed.
Harry S. Truman was President, for crying out loud...!
Enjoy! Scroll down!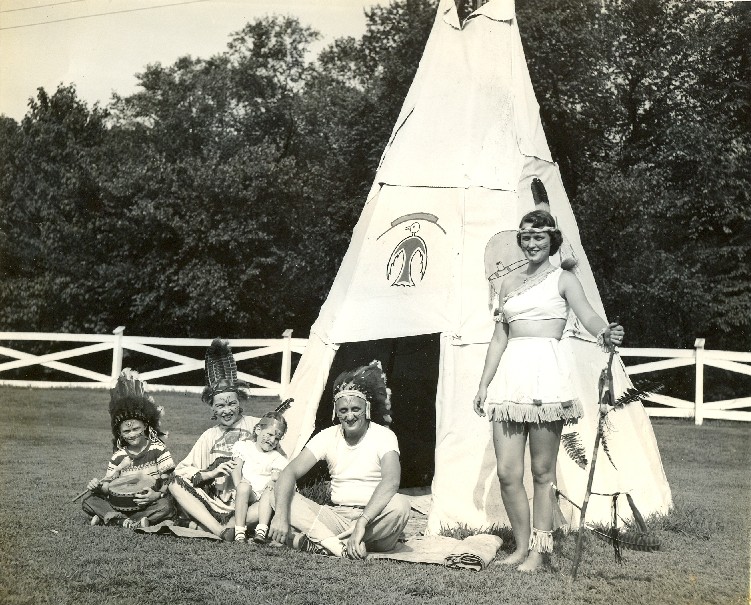 John Goetz IV, Ann Goetz, Susan Goetz, John Goetz III and a lady whose name is not known. Cliffside playing field, 1952.
Remember that white fence -- "Out of Bounds!"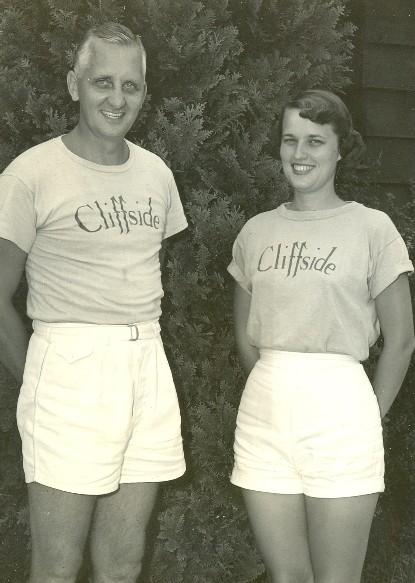 John Goetz III, with that unidentified lady.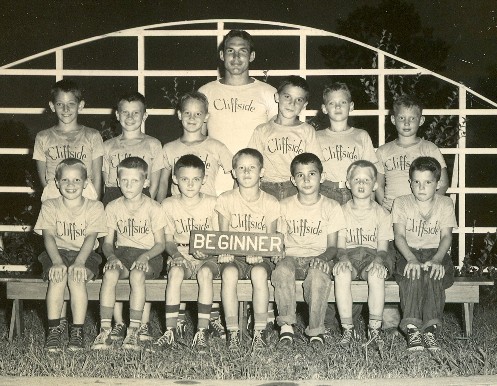 Beginner swimmers, 1952. Any help with names? I believe the counselor may be Bill Bynum.



Some riflery Pro-Marksmen look familiar, but I cannot come up with names! Help?



Unknown counselor, kids and activity! But it's Cliffside, 1952. I believe that's the dispensary in the background, and could be Cabins 1-2 behind the shrubbery.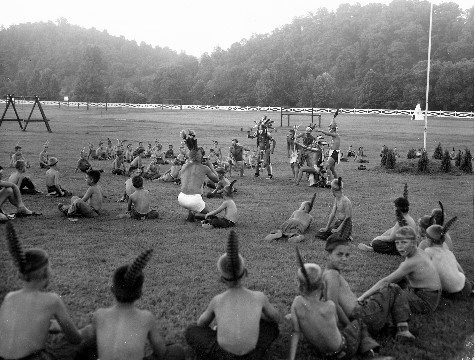 It's Indian Day on the Cliffside playing field! A good overall view of campers and camp, looking toward the road and the Coal River. Click here for a larger view, and here for a huge view.
(Turn off your browser's "auto-image-resize" feature.)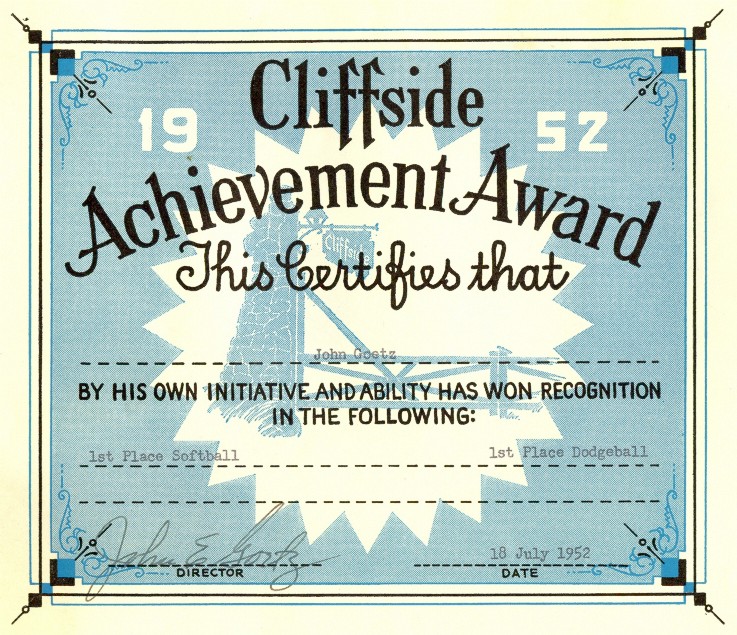 These were proud mementos to take home after two weeks at camp!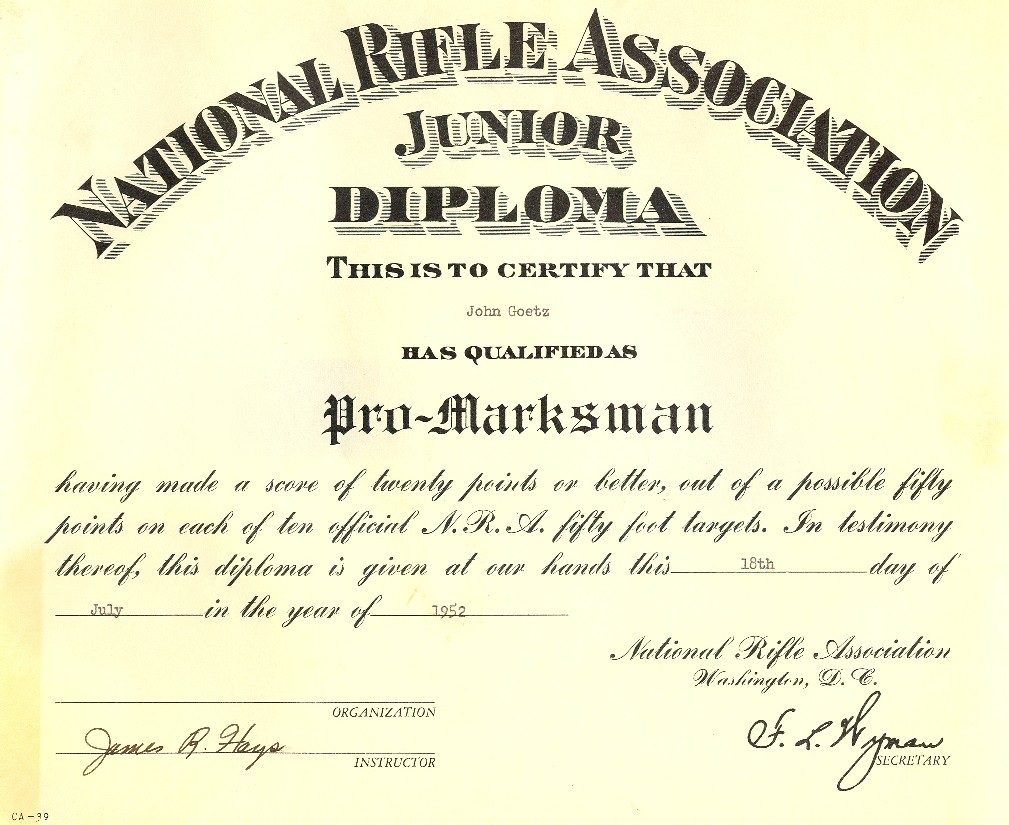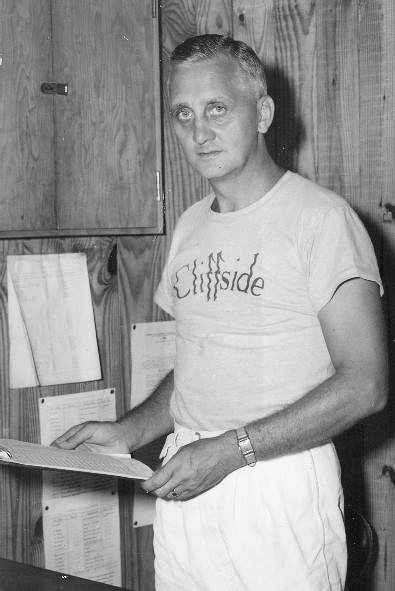 John Goetz III - Camp Director in 1952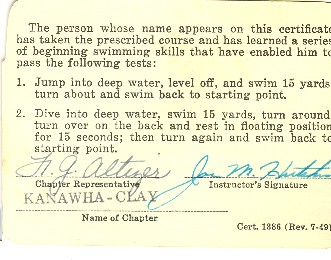 John Goetz IV at Cliffside 1952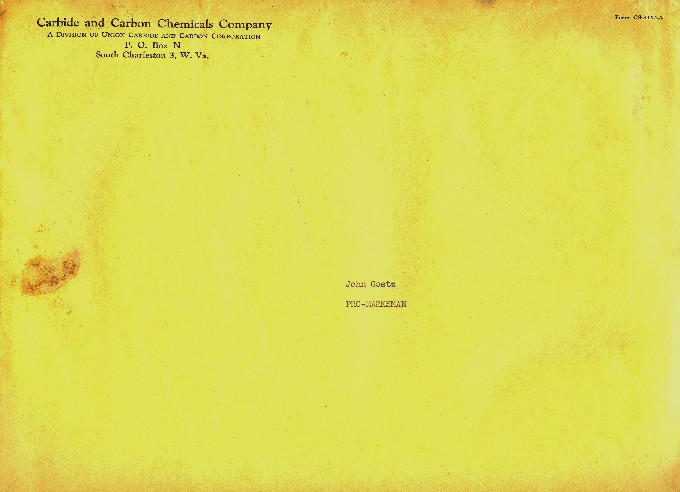 We all carried these folders with our riflery badges and certificates proudly to show our parents at camp's end.
Note the older names for Carbide at the time, and the old-time postal code, which became 25303 later. " Post Office Box N ?! "
In the upper right, the lettering is "Form CS-3350-A"